A Buying Guide for Special Occasion Dresses for Women
Whether it is a prom, wedding or a red carpet event, these tips for buying special occasion dresses for women are sure to keep you prepared in style.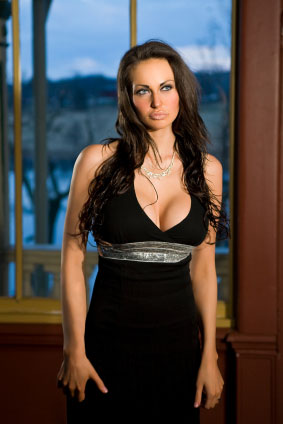 Don't know which dress to choose? A black dress is never wrong.
Petite Special Occasion Dresses for Women
When shopping for a petite special occasion dress you want to look for a dress that is going to give the illusion of height. While many smaller women think that a long dress will make them look taller, this is a fashion myth. Long evening dresses will accentuate the height of a tall woman, but a lot of material can swallow a smaller frame. The petite woman would actually do well to buy a special occasion dress that shows some skin. A higher hemline will make your legs look longer and a strapless or low cut dress will give the illusion of height to your upper body. Petite women can still pull off long special occasion dresses as long as they are careful to select the right kind of dress. Consider a long dress with a slit running up to the thigh and a cinched waist or a backless dress with spaghetti straps.
Plus Size Special Occasion Dresses for Women
The full figured woman should keep a few things in mind when shopping for a plus size special occasion dress. Perhaps the most important things to consider are fit and support. A fashion myth for plus size women is that they must wear dresses that drape or have a lot of material. It is actually more important that your special occasion dress fits properly and supports you in all the right places. A dress with a lot of draped material is likely just going to draw attention to problem areas. Another thing to consider is how to cover areas you may not be comfortable with. Again, it is not necessary to buy a dress that is too large or uses excess material. A simple wrap can cover thicker upper arms. If you are uncomfortable with your thighs, try a special occasion dress that flares just slightly at the hips. A higher waistline can help hide a thicker middle.