Tips for Buying Silk Dresses for Women
These valuable tips for buying silk dresses for women will help you look and feel like a million bucks. Let yourself be seduced by the luxury of silk.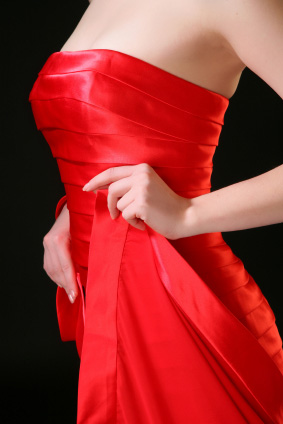 Red silk dress
Vintage Silk Dresses for Women
Whether you are looking for a beautiful long silk dress or a timeless silk wedding dress, vintage silk dresses are becoming a popular alternative to modern silk dresses. Not only will a vintage silk dress transport you to another era, it is likely to be much less expensive. Keep in mind that time can be an enemy to fabric. Check the dress for stains and worn areas. Vintage silk dresses in need of repairs can certainly be restored, though perhaps not to their original beauty, and at a price. If you are shopping for a casual silk dress, you may find that the material has been worn and discolored some. However, if you are seeking a silk wedding dress or evening gown you may be in luck, as these special occasion dresses have likely not been worn and frayed, and can often be found in good condition.
Silk Evening Dresses for Women
When shopping for a silk evening dress you should first decide upon the cut and style that is best for your body shape. Silk evening dresses tend to cling and be more form fitting than some other materials. You want to be certain to select a dress that is going to accentuate your assets and cover your flaws. If you feel you have wide hips or bigger thighs, you should consider a silk evening dress that flares slightly. To create curves, choose a dress with a cinched waist or a belt at your natural waistline. Avoid prints if you wish to downplay a certain area of your body. A printed silk dress will only draw attention to the area you are trying to conceal.