Tips for Buying Long Dresses for Women
Discover these helpful tips for buying long dresses for women. Hemlines of all lengths are popular today. These suggestions will help you find the perfect long dress for your frame.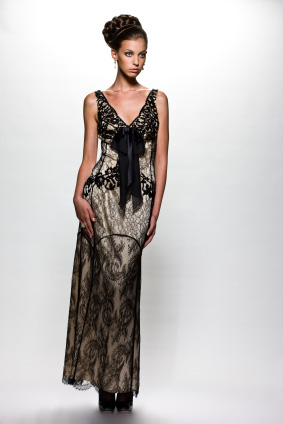 Long dresses are worn at very formal occasions.
White Long Dresses for Women
Color is often the first thing many think of when shopping for long dresses. You shouldn't buy a particular dress simply because it is the popular color of the season unless it just happens to look amazing on you. Pick a shade that will compliment your skin tone and make you stand out from the crowd. White long dresses look great with almost any complexion and can easily be mixed with other colors for a truly unique appearance. When wearing your white long dress however, you don't want to appear as though you are a bride. Unless it is a formal affair, you would do well to forego extra frills and pair your dress with at least one other color. Gold or bonze colored shoes and accessories can look extremely elegant and sophisticated with a long white silk dress.
Casual Long Dresses for Women
If you are searching for a casual long dress, perhaps the first thing you should think about is not necessarily color, but what style will look best on your body. Various body types require different styles of casual long dresses. Tall slender women look great in long dresses, while smaller more petite women should really opt for knee length dresses or shorter. However, if you are a petite woman and would like to have a casual long dress in your closet, you should look for a dress with a split up the side of the skirt. You should also select a long dress with straps or short sleeves and an elongated neck. Casual long dresses with too much material can swallow a petite woman and make her appear even smaller.