Tips for Buying Maxi Dresses for Women
Discover these great tips for buying maxi dresses. Whether you are short and sweet or long and lanky, these tips will have you in style with the perfect maxi dress.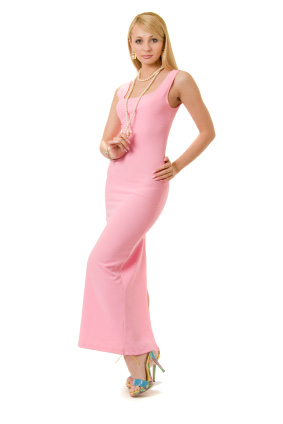 Tall women in maxi dress.
Long Maxi Dresses for Tall Women
Long maxi dresses are ideal for the tall woman, as they will accentuate your height without making you look long and lanky. If you want to downplay your height a bit, choose a maxi dress with a gypsy flared skirt or a bold pattern to give the illusion of width.
Maxi Dresses for Petite Women
Petite and shorter women should avoid maxi dresses with long flowing skirts, as they will likely only make you look shorter. Instead, opt for a maxi dress with a form fitting cut and combine it with a pair of high heels to give the illusion of height. Since maxi dresses are typically long, you should look for a dress with a lower neckline or perhaps a backless maxi dress to add height to your upper body.
Maxi Dresses for Plus Size Women
Plus size women should look for maxi dresses that will accentuate their assets while downplaying and covering problem areas. To hide a larger waist, consider a maxi dress that is fitted at the top and flared and flowing below the waistline. A-line dresses or gypsy skirts are ideal. Full figured women should shop for maxi dresses in darker, bold colors. Light colors and pastels only give the illusion of width. A solid or vertical pattern is going to be more slimming than a print. Prints have a tendency to make the body appear broader. If you are top heavy, it is vital that you have excellent support. A haltered neckline is an excellent choice that will provide needed support. Make sure that it is not too tight though.