Buying Guide for Cocktail Dresses for Women
Find out what to look for with these tips for buying cocktail dresses. Traditionally, cocktail dresses were worn at semi-formal parties, but today's styles make them a statement almost anywhere.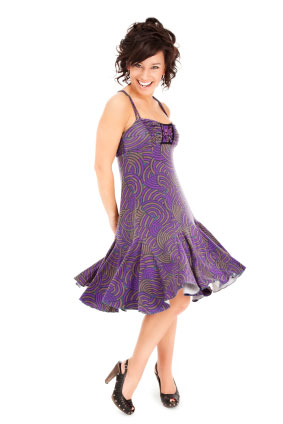 Cocktail dress can be worn at semi-formal occasions.
White Cocktail Dresses for Women
While many women tend to go for little black cocktail dresses, why not make a splash and stand out with a beautiful white cocktail dress? A white dress can be accessorized with almost any other color and will look great at all times of the year. When buying a white cocktail dress, consider a material and design that will be easily adaptable and versatile for all seasons. A short sleeved or sleeveless dress can be paired with a stylish jacket or shawl in cooler weather. White cocktail dresses can either be dressed down for a look of elegant simplicity, or dressed up with beautiful jewelry, shoes and other accessories.
Cocktail Dresses for Petite Women
To elongate the legs and make you look taller, choose a shorter cocktail dress with a hemline about 1 inch above the knees. Select a dress that fits your petite frame snugly or have it tailored for a perfect fit. Petite women should avoid cocktail dresses with high necklines. Showing a bit of skin around the collar will help give the illusion of height to the upper body. Large amounts of material will only accentuate your petite frame. Additionally, if you choose a long sleeved dress, they should not come past the wrist bone.
Cocktail Dresses for Plus Size Women
When selecting a plus size cocktail dress you should consider which areas of the body you wish to conceal and which you wish to accentuate. If you have great legs but a heavier upper body, you may want to choose a short cocktail dress with a higher neckline. The plus size woman can easily show off a little skin with a backless cocktail dress in a vibrant color. One of the main things to look for when shopping is adequate support. If you are well endowed up front, your cleavage should be well supported in your plus size cocktail dress.