Tips for Buying Lace Dresses for Women
Discover these helpful tips for buying lace dresses for women. Whether you need a lot of lace or a little lace, these helpful hints will keep you in style.
Formal Lace Dresses for Women
When searching for formal lace dresses, you first need to consider the occasion, as well as your role in it. For example, lace wedding dresses and lace bridesmaid dresses can be beautifully romantic. However, if you are a guest at the wedding, it is probably not a good idea if you show up in a dress covered in lace. A little bit of lace can go a long way. Be careful not to overplay your style with an abundance of it. Lace prom dresses and evening dresses may also incorporate a large amount of lace, as both are likely to be worn at formal affairs. If the event is semi-formal however, don't overdo it.
Lace Wedding Dresses for Women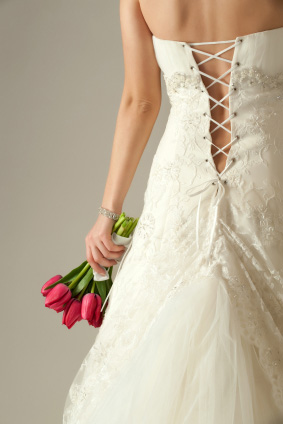 When shopping for a lace wedding dress, you want to think about what type of lace would be best. Many women don't consider the fact that there are a variety of different types of lace. If you choose a cheaper, stiff lace, the dress is likely to be uncomfortable and not flow as well as one with a lace of higher quality will. White or cream lace dresses overlaid in quality lace of a similar color can create a soft, romantic look. Vintage lace dresses are a popular choice for weddings. Vintage lace is generally of very good quality and can look and feel amazingly comfortable and elegant.
Black Lace Dresses for Women
Something to consider when buying a black lace dress is the color. White lace against a black silk dress is going to contrast greatly. If you choose contrasting colors, you may want to select a dress with only a moderate amount of lace. A black dress covered in black lace can give an air of sophistication and mystery.